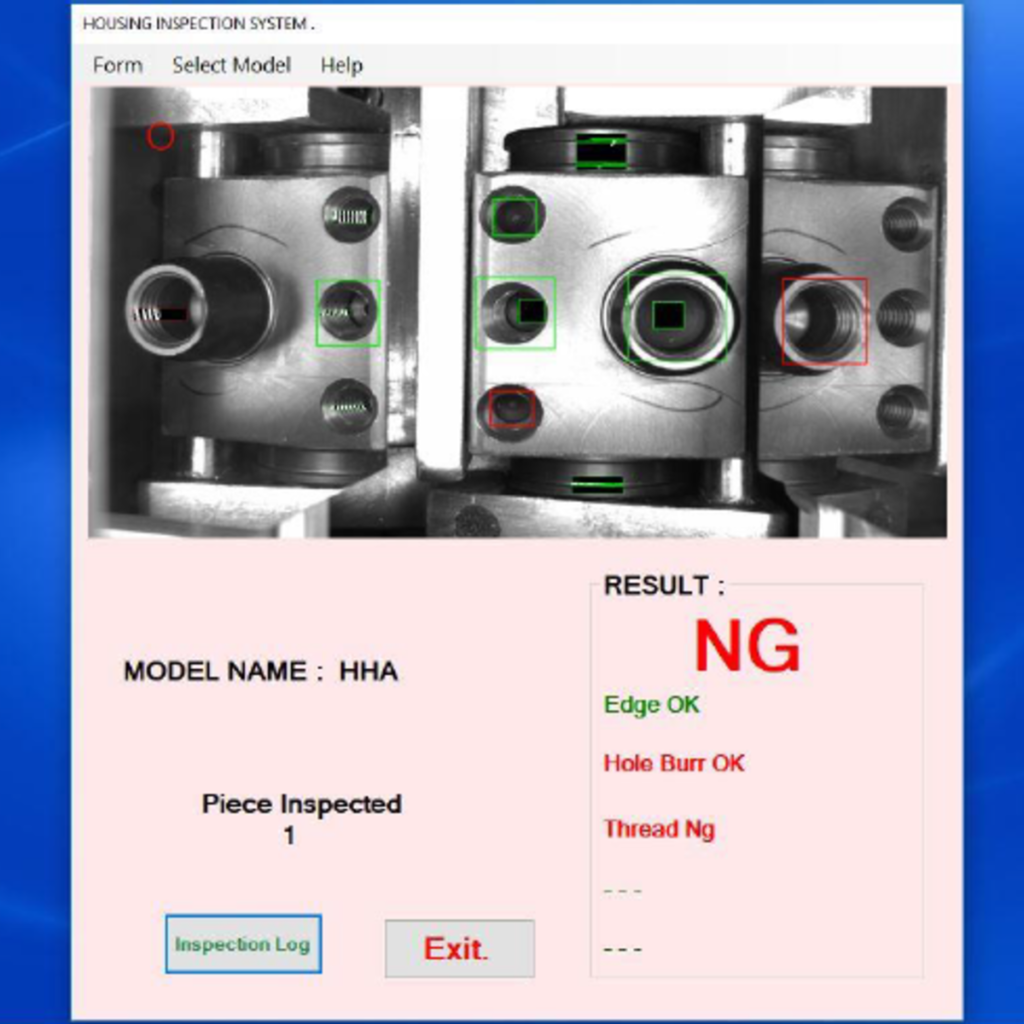 This sytem installed at Tasa Automotives Components line in Delhi-NCR where they produce internal combustion engine pistons and housing for A-list clients. Even minute aberrations like hole burr, spoiled threads, or surface defects can have very adverse impact on engine performance and driveer safety.
Our system inspects three different regions of the piston along with knurting. On the housing, it checks for uniform edges, burring and spoils in thread.
Software, hardware, all fabrication by Add Innovations. Software user interface shown here.