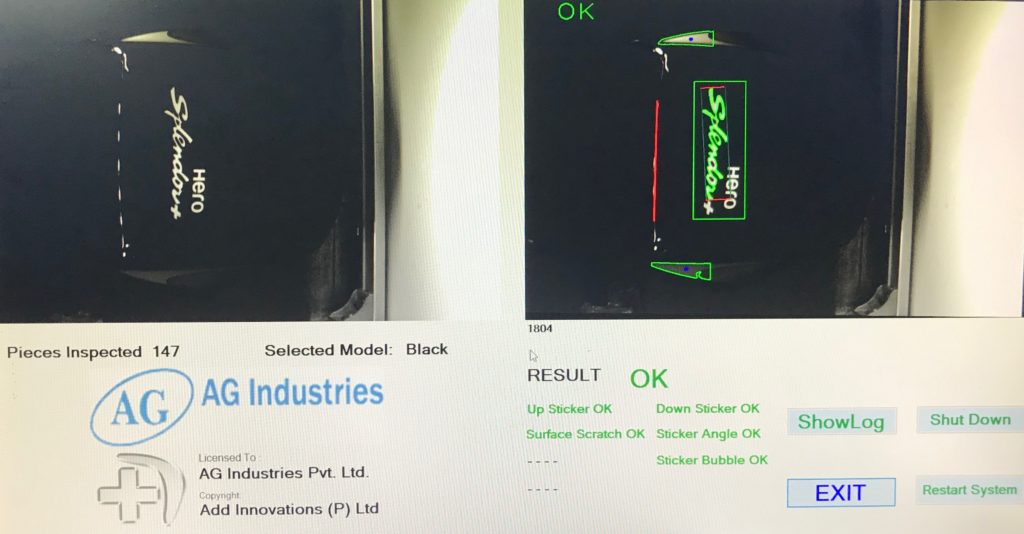 Our client, AG Industries (Haridwar) is a sister concern of Hero Motorcorp. AG was looking to automate the inspection of the "Hero Splendor" sticker attached to the front visors of this flagship bike. The system designed and fabricated by Add Innovations for AG looks for sticker position, rotation angle, trapped bubbles on both sides of the visor, and rejects pieces failing any of this criteria.
This cost effective solution is helping Hero stick to their high quality standards, improving customer experience, and brand reputation.
Software, hardware, all fabrication by Add Innovations. Software user interface shown here.