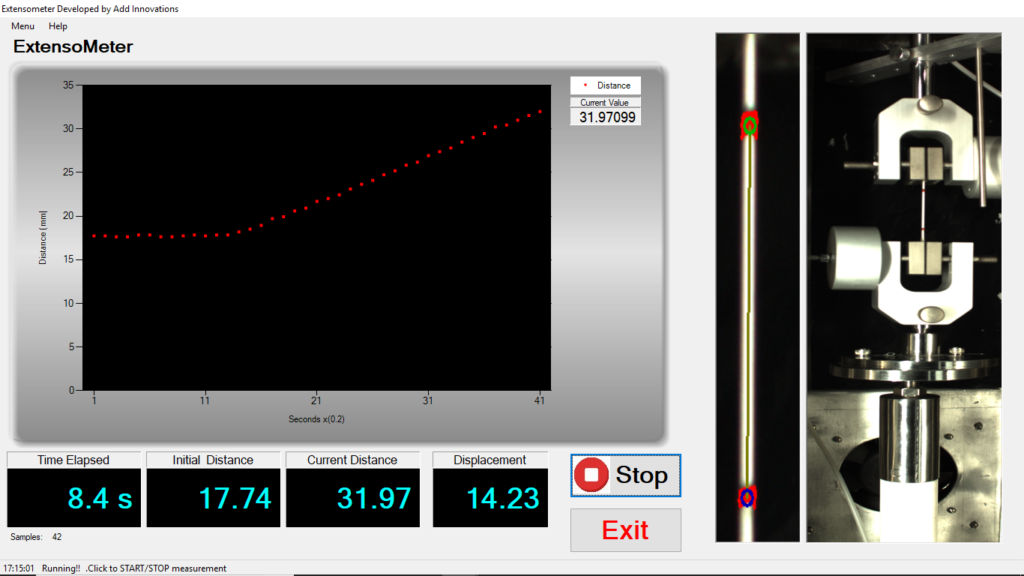 This nimble and super accurate video based (non contacting) extensometer is available off-the-shelf from Add Innovations.
This extensometer is ideal for measuring strains in plastics and metals without running the risk of damaging the specimens. Proprietary software developed by Add Innovations runs on simple windows PCs.
Software and hardware in product by Add Innovations. Software user interface shown here.