Krishan Kumar (CTO)
Krishan is the core of our technology vision and is an engineer's engineer. He frequently gets down and dirty into product design and does not hesitate to prototype with even wood and cardboard. Ever curious about new technologies, Krishan is fluent in circuit analysis, standard cell characterization, analog design, FPGA and hardware realizations. He is also a master coder in a variety of languages and platforms. Krishan is in charge of keeping the technical team hungry and on their toes. He holds a Bachelor of Technology degree from Uttar Pradesh Technical University, India.
Aman Jangra (COO)
Aman is in charge of all financial and administrative functions at Add Innovations. He liaisons with regulators, investors, auditors and contractors to keep the business running smoothly. He maintains an extensive database of international vendors and fabricators and has an encyclopedic knowledge of Indian Ex-Im and customs laws. Aman has a key understanding of brand value and protects the company against reputational risk. He is also in charge of identifying and hiring interns and engineers. Aman has a Bachelor of Technology degree from Maharishi Dayanand University, Rohtak, India.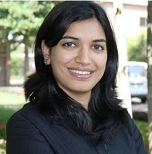 Anjali Panakkat (Strategic Adviser)
Anjali is one of the leading voices in biopharma quality and compliance in India. After doing stints at US and Indian biopharma firms, she founded CRAMbridge which provides an array of services to biopharma companies. Anjali has a PhD from the Ohio State University and completed her Executive General Management Program at IIM Bangalore. Anjali makes sure that Aman and Krishan are focused on their core mission of providing affordable innovations that have a reputation for quality.